Rainier Oregon Historical Museum
---
Back to Places page!
---
Rainier, Oregon Schools
---
(Click on image to enlarge)
---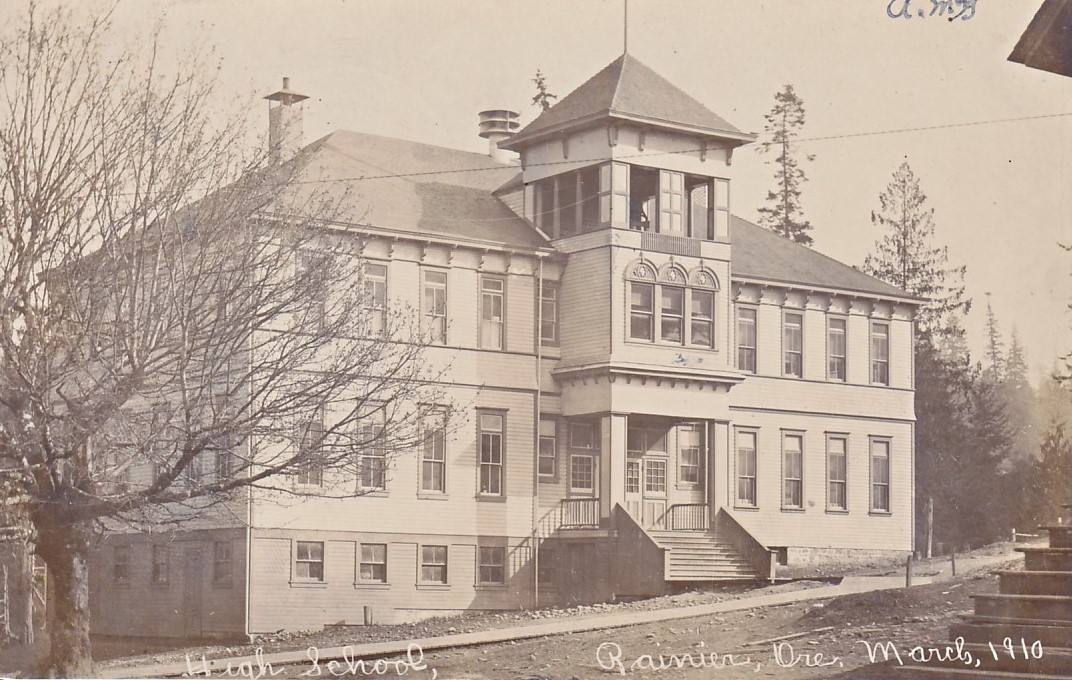 Rainier's school house 1910.
---
RAINIER SCHOOLS NOW AND THEN.
Researched and listed by Sherry Evans for a granite bench to be inscribed with their names (April 2018)
(Click on underlined names for additional information)
Rainier Jr/Sr High
Hudson Park Elementary
North Columbia Academy
~~~~~~~~~~~~
Rainier High
Rainier Middle
Rainier Intermediate
Rainier Elementary


Goble Elementary

~~~~~~~~~~~~
Rainier Union High


Delena

Hudson
Apiary


Lost Creek

Fern Hill
Stehman
Beaver Homes


Doraville / Rock Hill

Neer City
Prescott


Shiloh Basin

Downing*
Deer Island*
Columbia City*

*Some of these students went to Rainier for high school, others to bordering districts.
---
---
Contact me at Clarkmikew@aol.com for any questions


Copyright 2018